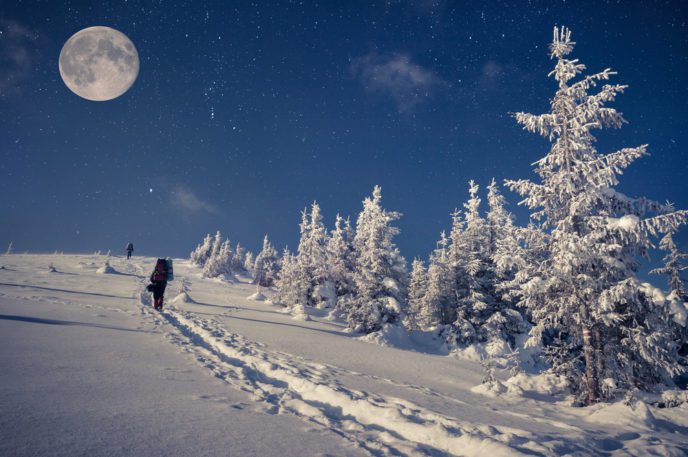 In ancient tradition, full moons were named for various natural events that occurred within the lunar month. Many of these monikers were given by Native American tribes who lived and cared for Earth and all of its creations. January's moon is commonly referred to as the full Wolf Moon, and although the name is linked to Native Americans, there are no historical records to support the connection. Instead, the Algonquin, as recorded by historian Phil Konstantin, called the January moon Sun Has Not Strength to Thaw. Other groups of people named this moon Ice Moon or Snow Moon. Many living through the frigid late-January temperatures might agree.
The first full moon of 2021 will grace our skies on Thursday, January 28 at 2:18 PM (EST). It will appear full throughout the day and through the evening, giving you plenty of time to soak in its magnificent glow. As you stand in this celestial presence, let your mind go. Breathe in and breathe out. Align yourself with the moon's powerful, positive energy. Stand in silent meditation in our most powerful Qigong posture, The Dragon Stands Between Heaven and Earth.
Inspired?
Put yourself first in the new year. Join one of our upcoming events.
Check us out on You Tube! Grand Master Lu offers some great tips and healing wisdom to help you transition from one season to the next.