Discover Your Hidden Potential
Do you have the feeling there's so much more to you than you've been able to express or experience?  Winter is the perfect time to begin your transformation. The winter season resonates with Kidney Qi, which stores all of your inherited wisdom. Through Qi—our powerful, invisible energy—we can uncover the gifts that have been stored in our lineage for generations.
Chinese medicine and its profound understanding of Qi will be our guide.
What You'll Experience
1
Qigong Routine
Qigong practice will help us tap into the quantum level of healing.  Qigong is our tuning fork that connects body's Qi with Nature's wisdom.
2
Guidance from Grand Master Lu
Opening Call: 
Your Footprint in the Universe,
a stimulating talk to spark your imagination followed by a review of the Qigong postures.
Second session:  Redesigning Your Life's Flow, a discussion with guidance on how to move forward.
3
Seasonal Eating
We offer a 7 day menu guide along with recipes and some how-to videos. The foods selected energetically support the body during the winter months. Follow our guide or change it up.
4
Support Sessions
Jump into a large energy field and develop your Qigong practice with our seasoned Qigong instructors. Practices will be held on Monday, Wednesday and Friday evenings at 7:00 PM.  Wednesday session is open to questions and answers and will be recorded.
5
Private Facebook Group
Openly share your thoughts, experiences and results with others in this unique group. Grand Master Lu and his staff weigh in daily too!
6
Your Private Portal
Access program materials on your private portal. Included: instructional Qigong video, eating plan, replays of conference calls, links to recipes, links to Facebook, Zoom links, and helpful tips.  All materials are accessible Jan. 14 – March 1.
BONUS: Grand Master Lu checks-in with the group three weeks after the session ends! A re-set takes time, patience and guidance.  Feb 12, 9:30 AM (ET)
Registration
Program Fee: $99
Optional Add-Ons
Herbal Supplements, Imperial Qi ($28.00)
A proprietary blend of herbs that support healthy Kidney Function.(10 days)
1-on 1 Self-Healing Consultation ($60.00)
A 30 minute one-on-one with our TCM Health Counselors including TCM lifestyle recommendations for mind-body balance.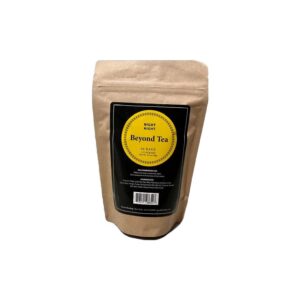 Special Gift
Register before Dec. 28th and we'll send you our newest tea, Night Night.
You'll love the taste! Night Night is a proprietary blend of herbs that soothes the nerves and relaxes the body. Enjoy the peaceful after effect!  Sip during the day or before bedtime.  Either way, we know you will love this drink.
Recap
We'll inspire you throughout the week!
Opening Session with Grand Master Nan Lu: Sunday, January 15, 9:30 AM (ET).
Virtual support session Wednesday, January 18, 7:00 PM (ET) with Qigong instructors.
Virtual session with Grand Master Nan Lu: Sunday, January 22, at 9:30 AM
Bonus session with Grand Master Nan Lu on Sunday, February 12, 9:30 AM (ET)
Private membership pages include: Qigong Practice with Grand Master Nan Lu, Guided Meditations, and Custom Winter Eating plan and recipes.
Materials are live until March 1
Private Facebook Forum
What happens next?
When you register, you will receive a confirmation email
Three days prior to program launch, you'll receive a shopping list of suggested food items.
Access to the private Facebook Forum
One day before, you'll receive a link to log in to your program materials
One day before, you'll receive a link to the first virtual session