Enhancing Qi this Fall
Nature has the distinct advantage of flowing seamlessly season to season. Energetically each season has a unique frequency that contains higher levels of messaging.  Our bodies respond whether we realize it or not.  If you are reading this, then you have a sensibility and are drawn to the powerful harmonizing gifts of Nature.
Join us in harnessing the rejuvenating Qi of the autumn season.
Why Now?
While Fall is the season of "letting go" it is also a time when many people experience an increase in Lung distress and Colon discomforts. This is due to an internal weakness or a disconnect of the body's full potential to balance. To break this pattern, we use seasonal energies and stimulate the body's Qi flow. For 5,000 years ancient teachings have known this. True health lies within.
During this program, we will walk you through practical holistic practices aimed at revitalizing your body's Qi flow and integrating it with the natural rhythms of the fall season. As we go deeper into this ancient wisdom, you'll learn to break free from old patterns and embrace a new sense of vitality.
Join us on this transformative journey as we bridge the gap between ancient knowledge and modern wellness. Tap into your body's inherent wisdom and your inner potential for genuine well-being.
What You'll Experience
1
 3 Live Calls with Grand Master Nan Lu
In his playful yet profound manner, Master Lu hosts three interactive calls. Deepen your understanding of  Chinese medicine, learn how to go to your "inner net" for true healing, support your Lung and Large Intestine for greater immune health. "Lung is the great receiver and main distributor. All of your body's functions depend on its abilities."  
More on this during the intensive.
Calls will be recorded for future listening.
2
Qigong Movement
In daily practice, you'll begin to create patterns that become part of your normal routine. Qigong will then be one of your main support systems for maintaining better emotional balance and overall health. The postures are recorded and added to your private membership.
3
Support Call
Elevate your Qigong practice and ask questions in a mid-week session with Qigong instructors.
4
Meal Time
Tired of figuring out what to eat? We've taken the guesswork out of your meal planning. Certain foods carry messages that communicate with the body's organs through essence. The healing essence is what we're after. The frequency of the season combined with the essence of the food provides you a daily healing opportunity. Food harvested in the fall carries the essence of abundance!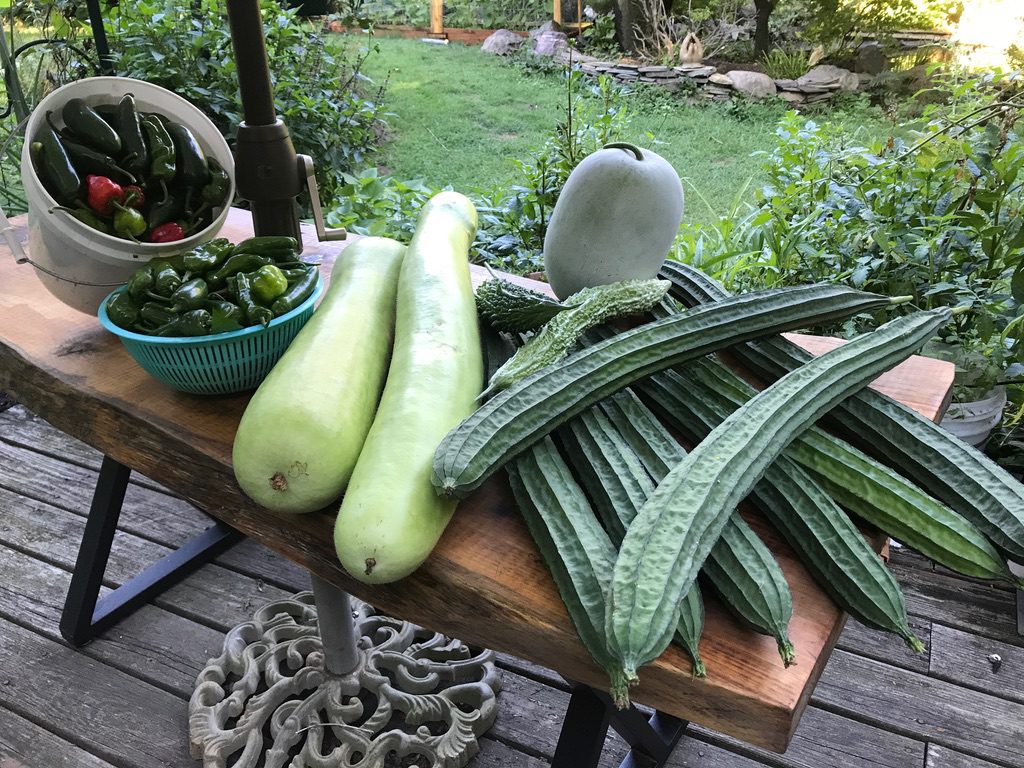 5
Herbal Supplements
Cultures around the world have used herbs to naturally support the body for thousands of years. The Fall Qi Experience includes the classical formula Huo Xiang Zheng Qi Wan , selected for its ability to draw out pathogens "hiding" in the Stomach.
6
Community Forum
Our active community is world wide.  Join in, ask your questions, share your thoughts and feel the support of like-minded people.
Share thoughts, inspirations, struggles, and questions on the program's Facebook forum. If you need help, our staff is ready to respond.
Program Fee $99.00
Register by 9-24 for a free bag of our Cold Prevention Tea!
Optional Add On
Herbal Supplements $24 (2 Bottles)
Huo Xiang Zheng Qi Wan has been selected to release energy stagnation in the Stomach and to promote healthy digestion. While herbs are optional, we highly recommend including this form of support.
Private Mentoring Session $75.00
Improve outcomes through a personalized session with our TCM Health Counselors.
Program participants enjoy the benefits of this discounted rate and can schedule appointments during or after the program.
Nature is the ultimate guide. We have forgotten to see what the ancient wisdom shared. Your body is a reflection of nature. Nothing internal is a mistake. You reap that which you have cultivated throughout the year. –Grand Master Nan Lu
How do I access materials?
This is a virtual program, so all materials are available online in your private membership portal. All calls are live via Zoom and links are emailed along with reminder notifications.
Additional information about the calls will be available on your private web pages.
You are encouraged to ask questions and take notes.
Can't attend a call? A recording of the session will be added to your private portal only.
All program information will remain live until November 15th.
What's the overall schedule?
Here's how it works:
When you register, you will receive a confirmation email with program details.
A few days prior to the launch you will receive a suggested shopping list via e-mail and access to the Facebook forum.
On October 7th, you will be able to access all program materials.
The program officially launches October 8th.
First session with Grand Master Nan Lu: Sunday, October 8th at 9:00 AM (ET)
Support call with Elaine and Deborah: Tuesday, October 10th at 12:00 PM (ET)
Second session with Grand Master Nan Lu: Wednesday, Oct. 11th 7:00 PM (ET)
Final session with Grand Master Nan Lu: Sunday, Oct. 15th at 9:00 AM (ET)