Fall Program (2018)
November 10-19, 2018
"Fall is your last chance to challenge the body and mind to reach maximum health consciousness."
-Grand Master Nan Lu
Taiji is often referred to as "meditation in motion."  Its slow and gentle movements can be done by anyone at any age without damage to joints or muscles. Amazingly, Taiji offers a way to clean up the body and mind. Join Grand Master Nan Lu, one of the world's top ten Taiji Masters, as he simplifies the Taiji form for your daily use.
Grand Master Lu tells us that fall is the last chance to tap into the year's more active energy. He has combined nature's messages with Taiji movements to create this powerful healing opportunity.
Sounds abstract, we know. Let us explain.
What are some of the deep energetic messages of Fall? Harvesting and letting go. It's a time to reap the benefits of the year's work and shed what's no longer serving you.  So when we combine natures energy with Taiji movements, you'll clear out your old "stuff," literally and figuratively, eliminating stagnation and strengthening the immune system before you make the inward turn to winter.
This video is not an example of what you will learn, rather what is possible after years of study!!
Your Action Plan
During your time with Grand Master Nan Lu, November 10-19, he will share the following.
Taiji Movements
In step-by-step videos, you'll learn easy yet powerful Taiji movements from one of the foremost living authorities on the art form. Grand Master Lu has distilled the spirit of this ancient discipline into a series of basic movements that anyone can do. These flowing, circular movements connect you to the cyclical nature of the seasons and foster balance and harmony from the inside out.
Eating For Healing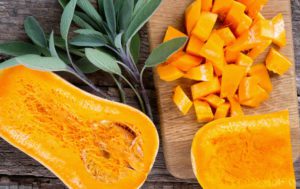 The emphasis is on seasonally harvested foods. Recipes are offered with a list of suggested foods. If cooking is not your thing, ordering out with our selections will be easy.  A guideline to follow (rather than a strict diet), will help you creatively let go of what you don't need to make space for deep internal healing.
Herbal Supplement
For millennia, cultures around the world have used herbs to naturally boost the immune system. Today, vaccines are used to prevent seasonal illnesses. When seasons shift, there are climate changes,  and the energy of the season may challenge the body. To support the body during this time, Grand Master Lu suggests an herbal supplement to help your body eliminate stagnation and strengthen the immune system. To gain 100% benefit from this seasonal program, we suggest ordering the herbs. They are optional but highly recommended.
Private Forum
Part of the healing power of this program lies in the connections you make with hundreds of other participants over these the ten days. Share thoughts, inspiration, struggles, and questions on the program's Facebook forum, which has been a lively community in the past. If you need help, our staff is ready to respond.
Registration
Fee: $99.00
Herb: $12 (Optional)
Please note that all products will be mailed within 24 hours of registration. If you register after November 5 your products may not be delivered by the start of the program.
FAQ
Where does this program take place?
This is a virtual program, and all materials are available online only. Participants join the two conference calls on the phone or via a web browser.
When will I receive the program materials?
Here's how it works:
When you register, you will receive a confirmation email with program details.
On November 9, you will receive a suggested shopping list via e-mail and access to the Facebook forum.
On November 10, you will be able to access all program materials.