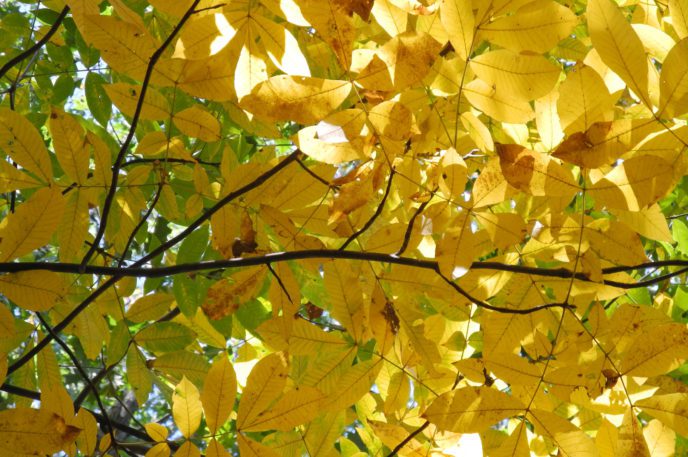 Why is it some people suffer from allergies and others don't? It's not luck. Allergies are a sign from your body that one or more organs are imbalanced or have an energy deficiency. Think of it as a car engine that either needs a really good tune-up or is running low on fuel: in either case, the car is not going to run as smoothly and efficiently, with many "symptoms" indicating that something isn't quite right. Someone with organs that are balanced, function together well and have a healthy amount of energy will not react to pollen.
This energy deficiency can be related to several organs:  the Kidney, Liver, Lung or Stomach. When the allergy is predominantly due to one organ, you'll show more symptoms related to a specific organ. Issues with sneezing and coughing? TCM relates the nose and throat to the Lung; so your allergy is rooted in the poor Lung function. Issues with itchiness and redness in the eyes? Your allergies are rooted in poor or deficient Liver function; the Liver governs the eyes. It's easy to decode the root cause once you look at things the way TCM has for thousands of years.
The season in which your allergies act up also offers clues to which organ is the culprit. Mostly in the spring? Your allergies are related to the Liver, the organ that "rules" during this season. Mostly in the fall? Your allergies are related to the Lung.
You can take allergy medicine for temporary relief, but for the long term, prevention is the cure! The best way to address allergies is to focus on strengthening your body's Qi or vital energy, as well as supporting the organ(s) that are most deficient in energy. This means making key lifestyle adjustments and recognizing when your body is running low on Qi: for example, going to bed earlier and not running around too much, being mindful of taking on too much work, all of which sap your vital Qi and causes fatigue and other symptoms. Classical Chinese herbs, Qigong energy movements and acupuncture are powerful healing tools that help increase and balance the body's internal energy supply and strengthen organ function.
Diet is also an important healing strategy. In terms of allergies, its twofold job is to alleviate any condition caused by internal cold, which can also sap your energy and unbalance the state of your body and its organs, as well as to revitalize the organs that need support. Add warming ginger or cinnamon to your diet whenever possible; avoid foods that have a cold temperature or essence; don't eat a lot of salads or raw vegetables; don't drink a lot of cold water or sodas. Add healing foods in spring that support the Liver (like salmon, scallions, eggplant, broccoli, dandelion greens, etc.) and in fall, the Lung (like pears, almonds, chickpeas).
By following these dietary and lifestyle strategies on a daily basis, you can help your body conserve or "bank" your Qi throughout the year and address the root case of your allergies! You don't have to accept allergies as being a part of your "normal" condition; in fact, they are a symptom from your body that deeper imbalances are present that may lead to even more uncomfortable, possibly life-threatening, ailments in the future. We all know that if you don't fill up your car when the tank is near empty, you will definitely run into car trouble later. Pay the same attention to yourself. Take steps today not just to feel better and stop suffering from pesky allergies, but also to improve your overall health and prevent more serious disease from entering your body.