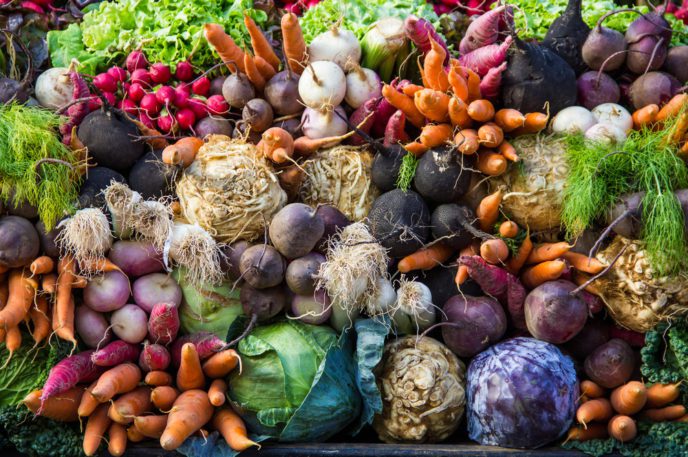 Food…It's one of Nature's greatest gifts to us on Earth. If you think about it, all the elements of the Universe combine to create food: the sun, the moon and stars, the darkness of night, rain, minerals and stones, the very Earth itself. Food nourishes us; it sustains us throughout our lives. We simply couldn't live without it.
We can connect to the nurturing and healing essence of food because we come from the very same source: Nature. Our bodies are so intelligent: They have the inborn wisdom to recognize and process the qualities of food. In our genetic codes we all have the memory—passed to us though many generations—of how to use food to keep our bodies strong and healthy.
One hundred years ago, farmers supplied all that people needed: wheat, rice, corn, and vegetables. Life was simple. But in today's supermarkets, there are many, many choices. Most packaged foods have been processed so much that they hardly resemble the source. Plus, genetically modified foods essentially break the connection between the food and Nature itself. Choosing organically grown, seasonal produce helps us rebuild this connection to the soil, sun, rain, and Earth.
Making good food choices isn't always easy. Our lives are hectic, and easy meals are often chosen over healthy ones. But healthy can be easy, too. We'd like to show you how.
Make a difference in your life! Join us from January 14-21 for a 7-day virtual soup cleanse, where we will eat warming soups and participate in meditative practices to calm the mind, body, and spirit.