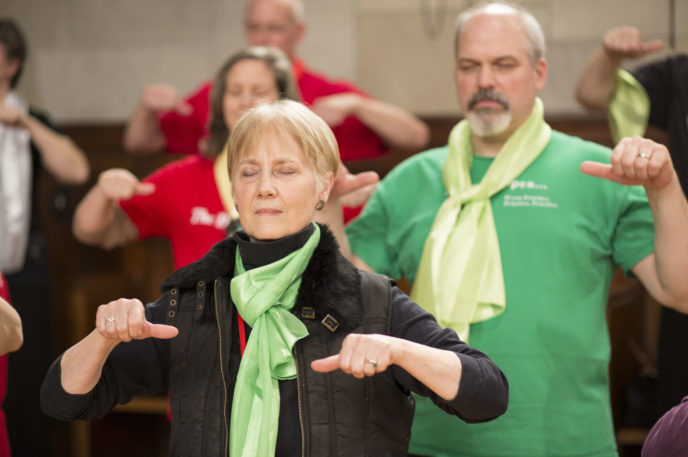 Building Bridges of Integration for Traditional Chinese Medicine (TCM), America's premier educational event on body–mind–spirit healing, returns October 13-16, 2016. For more than a decade, this landmark conference has gathered more than 100 presenters and several thousand integrative healthcare practitioners, as well as health-seekers from across the country, for an unforgettable three days. Our unique healing experience in a learning environment allows participants to recognize the root cause of many common conditions by looking beyond their symptoms. It also offers unique opportunities to experience Qi or vital energy, the wise, intelligent Universal force running through all things.
Over the past several years, Building Bridges for TCM has introduced conference-goers to a revolutionary framework that correlates ancient wisdom with modern science. This perspective illuminates a deeper understanding of humans as energy beings. It has also allowed a wide range of healthcare practitioners to understand how true health and wellness result from the multidimensional influences of body, mind and spirit.
This year's focus is Oneness, Consciousness and Everyday Health. Participants can learn from keynoters Peter Russell, physicist, futurist and best-selling author of The Global Brain; Eben Alexander III, MD, a neurosurgeon who delved into a life-changing experience with consciousness during a near-death experience in his New York Times best-selling book, Proof of Heaven, and Grand Master Nan Lu, the country's foremost spiritual leader, practitioner and teacher of traditional Chinese medicine, and author of Digesting the Universe, A Revolutionary Framework for Healthy Metabolism Function.
This year, more than a dozen presenters come together to create a caring community and bring the profound experience of Building Bridges for TCM to life including Stephen Cowan, Thea Elijah, Haihe Tian, Decheng Chen, Ruan Jin Zhao, Brother/Doctor Bernard Seif, Tonya Heyman, Melissa Thiel and Larry Stoler, and more. We invite you to join us for this unique educational forum and life-altering experience.
Register at www.tcmconference.org.