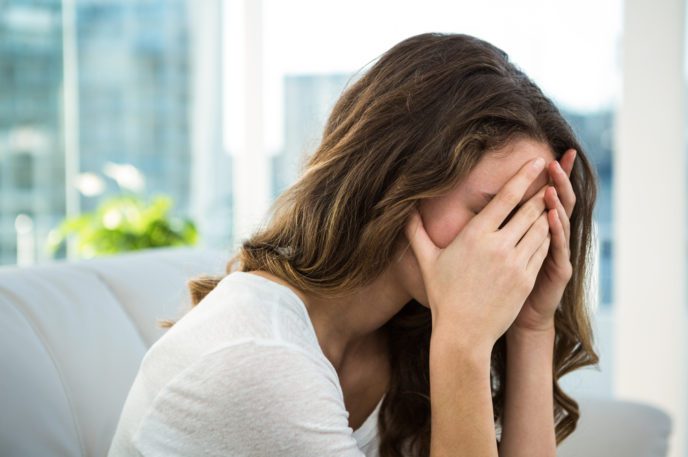 Headaches are more than just painful—they can be downright debilitating. Some people experience nausea or sensitivity to light and sound with headaches. For some people, headaches are very predictable. For example, stressful situations, PMS symptoms, and eating often bring on patterned headaches that make people wince in pain.
The go-to solution is typically an aspirin, a glass of water, and a nap. But if you suffer from headaches continually, these quick fixes won't do the trick in the long-term. Pay attention to the signs your body is sending you! Finding and treating the root cause of your headaches can provide much-needed relief.
Looking at headaches from an energetic perspective can help pinpoint the cause of the imbalance. In TCM, there's no such thing as a one-size-fits-all approach. In fact, if one or more of the six meridians that run through your head suffer from energy or Qi stagnation, there are 720 different combinations that can produce headaches! Your headache is unique to you. Identifying which organ(s) are out of balance and treating the root cause is the goal.
Where are your headaches most often located?
A headache on the sides of your head or eyes are usually related to Gallbladder function. In today's fast-paced society, we often experience stress. The Gallbladder and its partner organ, the Liver, are highly sensitive to stress, so one-sided headaches often indicate that stress is the real culprit.
Headaches on the top of your head relate to the Liver and the Kidney. Women who suffer from headaches along with PMS symptoms also experience Liver function issues. The Liver is responsible for flow—both of blood and emotions, making it the most important organ for women's health. Conversely, the Kidney is the most important organ for men's health. Energetically speaking, the Kidney supports men's reproductive and hormonal health and supplies energy to any organ running low on Qi, or energy.
Headaches that occur after eating, especially in the front of the forehead, generally indicate that your Stomach function is out of balance. Your Stomach is lacking the Qi needed to digest food properly.
Healing the Root Cause
The body never lies! After finding the root cause of your headache, rebalance your body. Work on getting your organs functioning at their optimal levels. Acupuncture, herbs, and Qigong are all effective forms of treatment. But everyone needs an effective quick trick in their back pocket. The next time you have a headache, use acupressure to help relieve Qi stagnation and heal your headache.
In this video, Grand Master Lu teaches you the Four Energy Gates. While all four motions will give your body an energy tune-up, focus on Energy Gate Number 1 for headaches.